Home Remodeling & New Custom Homes in Boulder, CO
Consistently ranked one of the top places to live nationwide, Boulder attracts thousands of residents and visitors alike every year. For outdoor enthusiasts to academic scholars, the city has everything from picturesque trails and historic landmarks to a vibrant food scene. In a city as vibrant as Boulder, why not love where you live? Whether you're buying, building, or have lived in Boulder your whole life, we're happy to be your neighbors. 
As general contractors building in the heart of Boulder, Colorado, we craft custom homes for those seeking a modern, high-quality experience. Our team of custom home builders specializes in whole home remodeling, home additions, new custom homes, and residential property development. We build homes that withstand the test of time, building transparent relationships with you in the meantime.
Home Remodeling in Boulder
While your remodeling plans may be complex, the remodeling process is easy with PR Builders. As Boulder general contractors, we have the experience necessary to help you navigate the city's energy & building requirements, perform all necessary project pre-work during preconstruction, and remodel sustainably completely to code. If you have home remodeling plans in Boulder, let us help you turn your vision into expert execution! 
Whole Home Remodeling

Kitchen Remodeling

Bathroom Remodeling

Basement Finishing & Remodeling

Home Additions & Pop Tops
New Custom Home Construction in Boulder
At PR Builders, we specialize in new construction in Boulder, CO, aligning your unique needs with the city's building and energy efficiency requirements. Our team collaborates with expert architects and home interior designers to ensure that every detail of your custom home in Boulder, Colorado is designed to your taste and masterfully built to code.
In line with the City of Boulder's commitment to energy-efficient building, we build new energy-efficient homes, provide sustainable deconstruction and rebuilding services, and meet the needs of modern, energy-smart homes. 
As experienced Boulder home builders, our vision extends beyond the present, and we craft custom homes that are built to last for generations to come.
Sustainable Deconstruction & New Construction

Custom Home Additions

Custom New Home Construction

Energy-Efficient Homes

ADUs and Home Studios
Energy Efficient Home Builders: Remodeling & Building for Efficiency
Green building isn't just a trend: it's a commitment to making responsible, forward-thinking decisions as you make your home in Boulder, Colorado. Energy-efficient remodeling and building means lower energy costs, healthier indoor air quality, and better comfort as you plan your remodel or custom build in Boulder. 
We place emphasis on all the facets of energy-efficient building such as: 
Ensuring your home is well-insulated and sealed, including roof, walls, and windows

Utilizing energy-efficient HVAC systems, lighting systems, and more

Following sustainable construction and deconstruction practices

Using environmentally friendly, locally-sourced materials

And much more!
As the City of Boulder prioritizes energy-efficient building, we help you navigate municipal energy requirements and permitting to make the process of building or remodeling in Boulder streamlined and pain-free for you.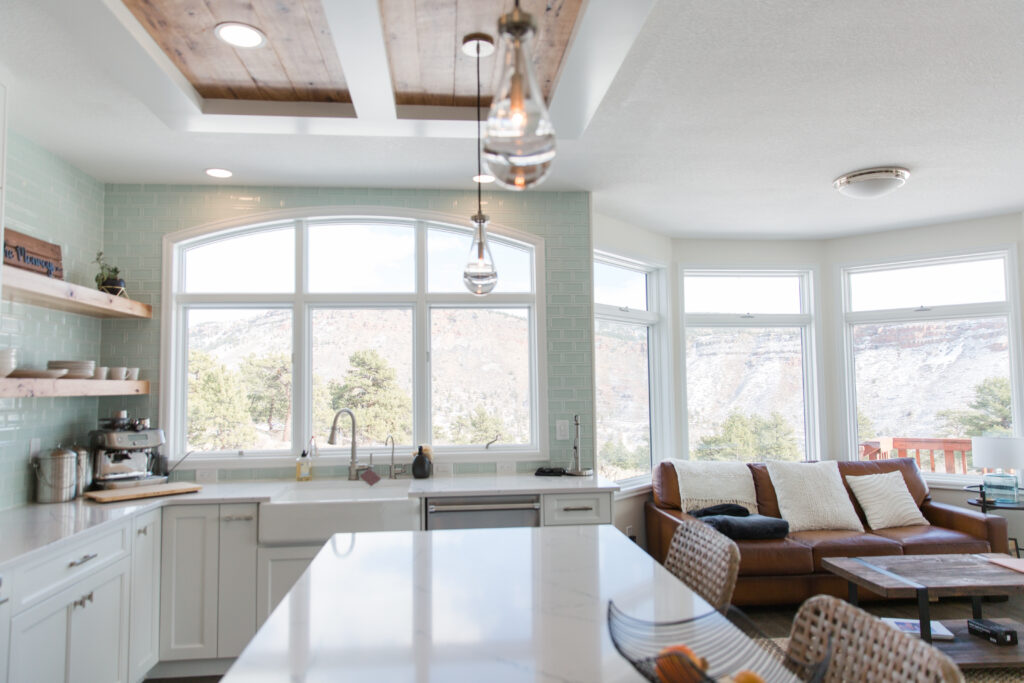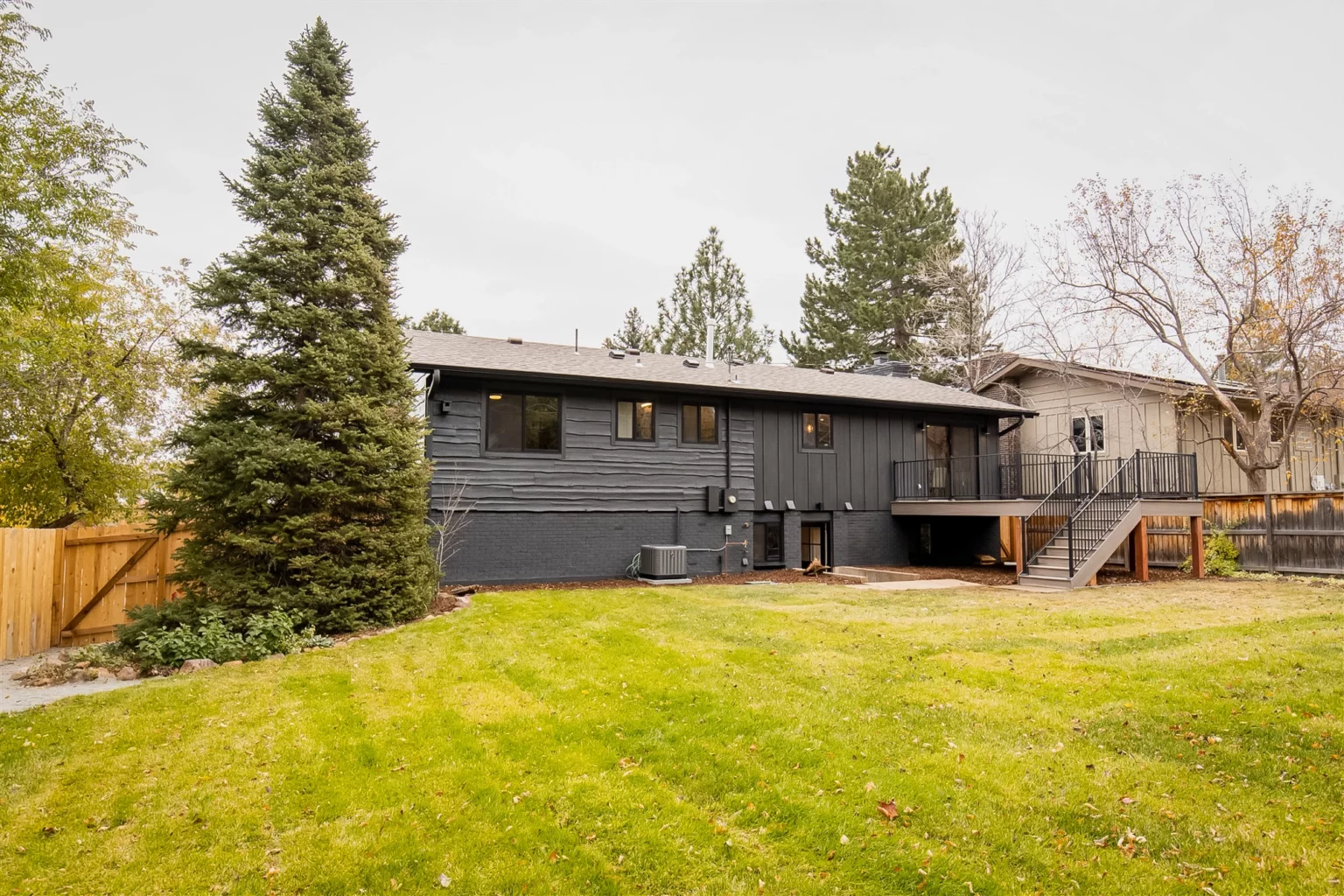 Small Home Remodeling in Boulder, CO
We do full home remodeling on homes of all shapes and sizes, taking care to give smaller homes the same attention to detail as larger, more complex projects.
Whether you need expert whole-home renovation ideas to give the feeling of more space or you need a complete knock-down and rebuild, we'll get you one step closer to a home that feels like new again. If your home is starting to feel cramped, we'll help you open up your space with:
A Home Addition or Pop Top

Rebuilding on Your Property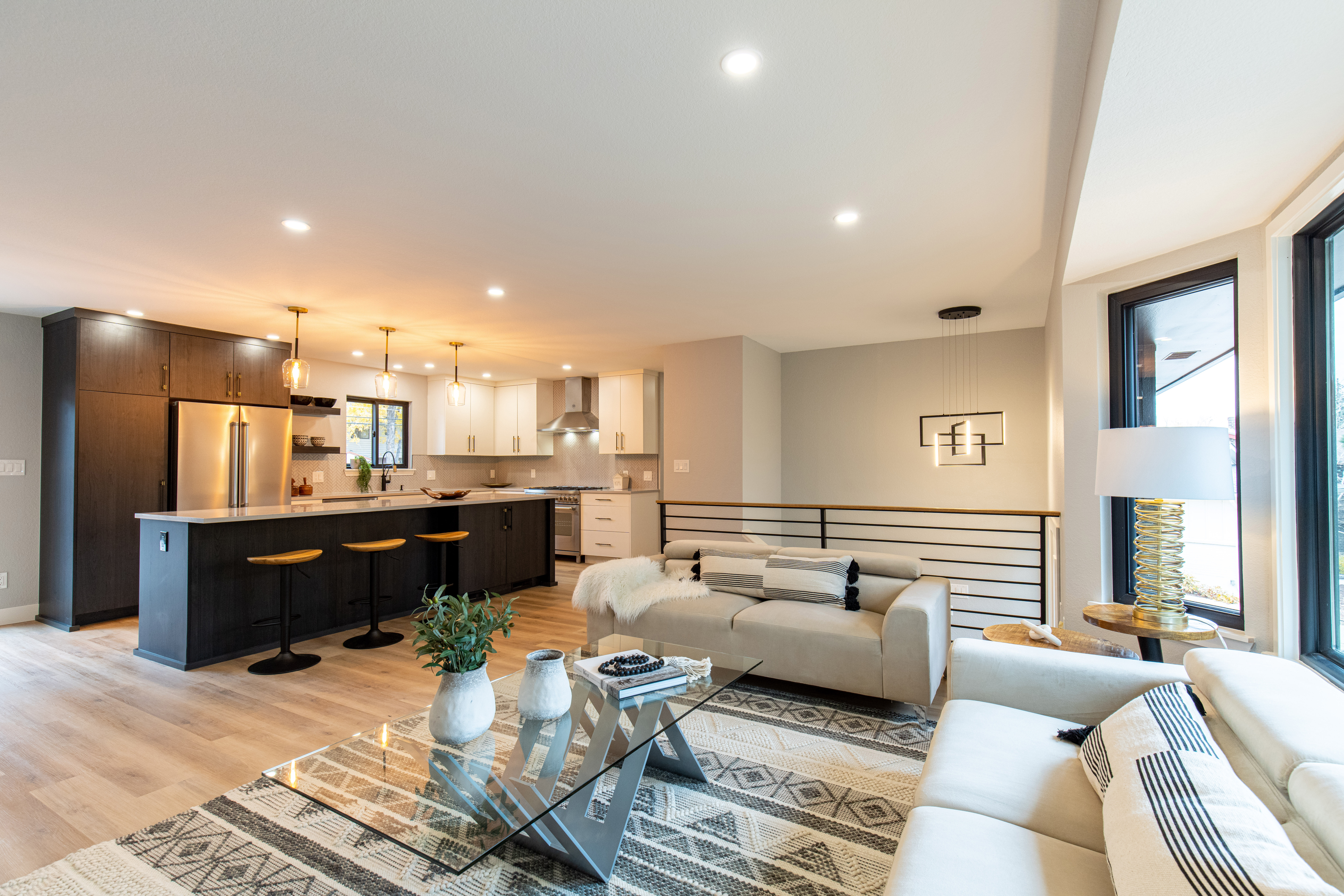 A Case Study: Full-Scale Fix-Up
In the heart of Boulder, a dream team helped a small home make a bold statement.
After fifty years with its former owner, this 1,800-square-foot Boulder residence was showing all the signs of regular wear and tear.
Working on a tight timeline, PR Builders completed a full-scale home remodel—reimagining every detail inside and out to bring the feel of Boulder back into the family home.
Recognizing the immense value you entrust us with, PR Builders tackles projects deftly and delivers outcomes that go far beyond your average general contractor.
Whether you've just relocated to Boulder or you've been here for decades and need that "new home" feel again, we'll help you make the best home remodeling or home addition decisions for your situation. As custom home builders, we offer these services in Boulder, CO: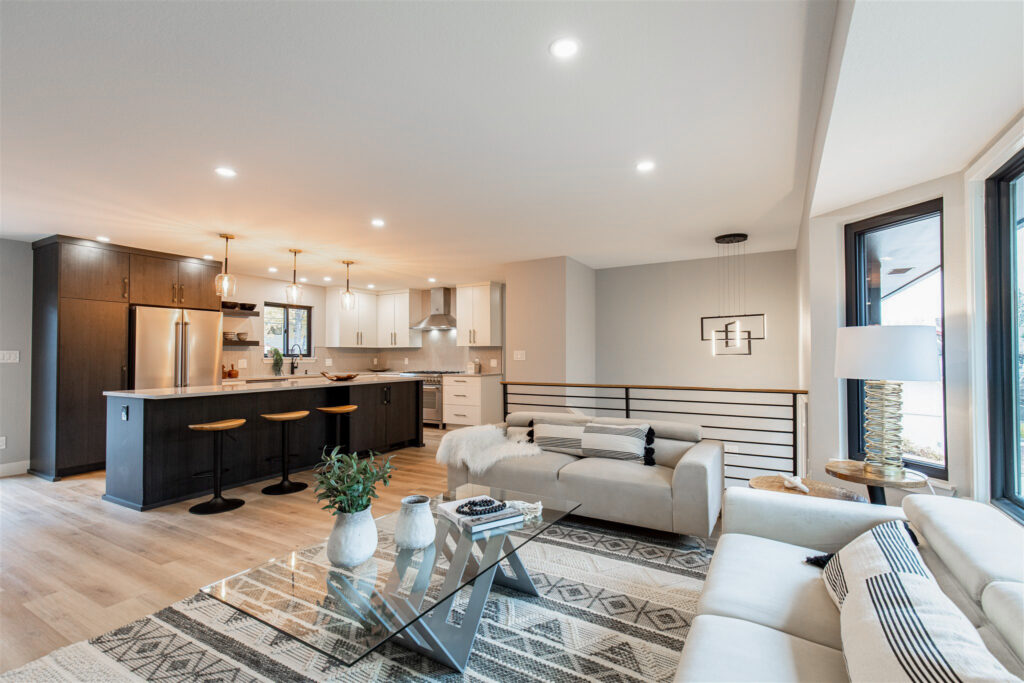 Our home remodeling services in Boulder are great for renovating a new home that you don't really love or a home you've lived in for decades—and everything in between.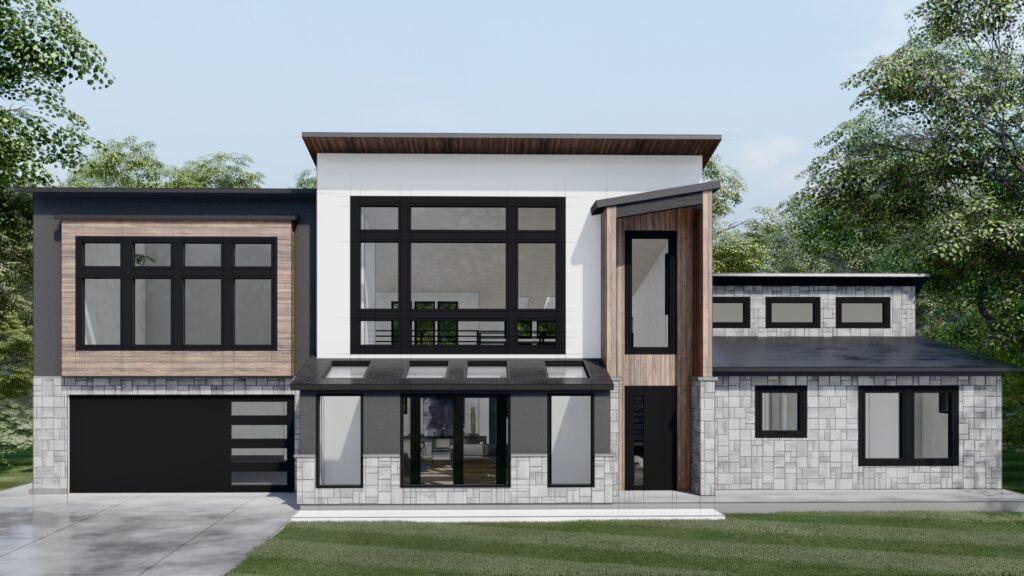 For those seeking a new, modern, energy-efficient solution, our custom home builders help you bring your plans to life from the ground up.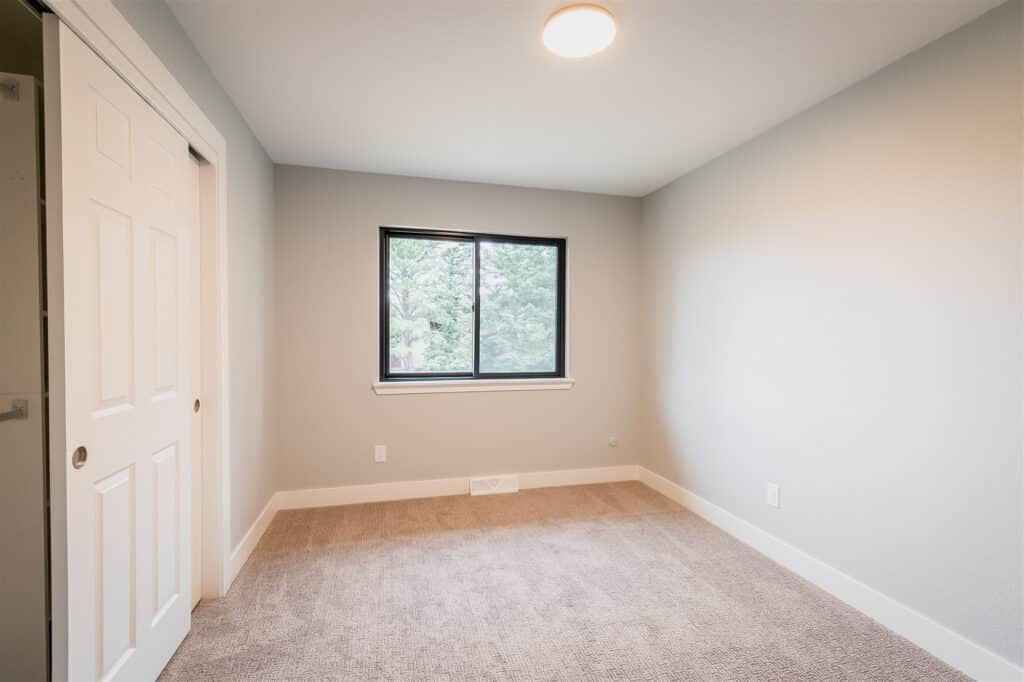 When you love where you live but just need more space, a custom home addition or second-story addition (pop top) is just what you need.
Our focus is consistently delivering exceptional results for Boulder's most discerning property owners and building homes that last for generations to come.
As energy efficient home builders, this includes building sustainably and responsibly.
Because of our dedicated approach and our experience in mountain and urban settings, we've been trusted with building and remodeling private estates, investment properties, lifetime residences, and historic homes for an array of discerning clientele.
What Our Clients Are Saying
"I have had the pleasure of working with PR Builders and Phil on multiple projects. They are reliable, priced fairly and do great work. I appreciate their craftsmanship!"
Wil D. — Angi.com
"We are very pleased. Quality work done right with clear, upfront estimate. Very smooth process from the initial consultation to completion."
Tony A. — Angi.com
"...They truly take the time to get everything right. We will definitely be coming back to PR Builders for any future projects. It's so nice to now have confidence in a contractor and know this a company you can trust. Thank you PR Builders for making our visions come true."
Angel C. — Facebook
"We're very pleased with our Basement Finishing. PR Builders is a great company and I highly recommend them."
Kathleen R. — Google