SUMMARY: Getting started with a luxury home renovation is a stressful thing, and a general contractor takes the stress out of the process by overseeing and managing everything from hired labor to schedules and permits. Ultimately, a good general contractor will make sure your expectations are exceeded at every stage. We outline what a general contractor does, what a good general contractor brings to the table with your large-scale remodel, and concrete steps you can take to move forward with your remodeling plans.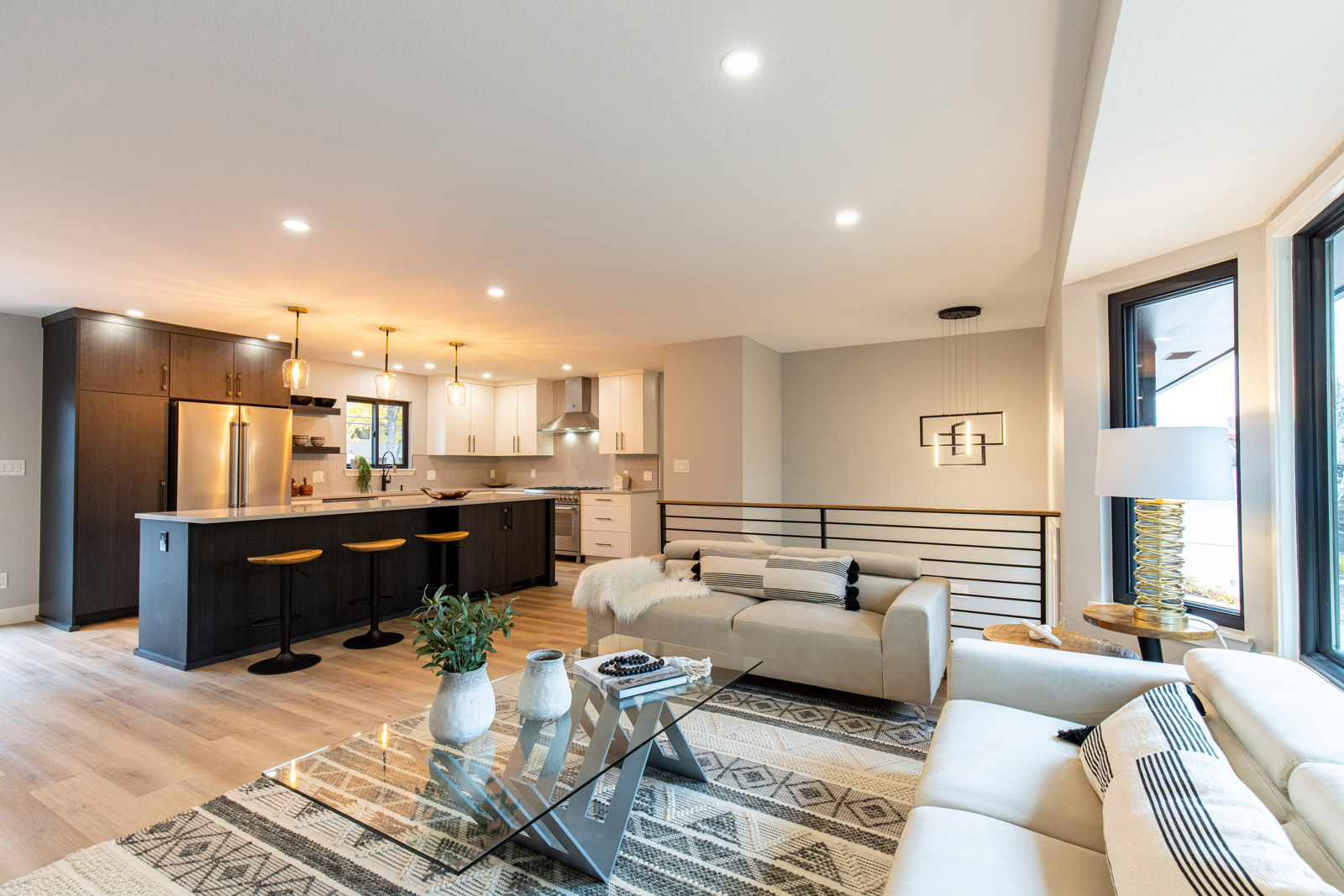 We have one piece of good news, and one piece of bad news. Which do you want to hear first? 
The thing is, they're the same, and the essence is this: With a home remodel, the possibilities are endless. 
How much of the home do I want to change? Should I figure out hiring my own contractors, do it myself, or hire a general contractor? What if I don't have a plan or vision for everything I want yet? Which company do I choose?
If this stresses you out, we get it——planning before starting your project is overwhelming, and the stakes are high after all! Finding a general contractor that you feel comfortable working with is the first step to getting everything you want and more out of your investment.
In this blog post we'll outline a clear path forward so that you can start your renovation with clarity. By choosing the right general contractor, you can be sure that the home renovation process will be far less complicated!
(By the way, we've helped many of our local Denver homeowners make these same decisions regarding their home renovations. Clicking below will take you to a guide we've developed to help you make that choice.)
What is a general contractor? What does a general contractor do for me?
Here we'll outline for you the general contractor's role in a remodel.  
A general contractor is a professional who oversees your whole home remodel project (big picture) from start to finish—and all of its day-to-day operations and details. They coordinate and supervise all aspects of the project, including:
Planning and design.

A general contractor works with you, the architect, the designer, and the engineers to develop a plan and design for your remodel.
Hiring subcontractors.

No matter what you're remodeling, there will be a variety of contractors involved from flooring, to electrical, to paint. A general contractor will oversee each one of these and their schedules so that you don't have to. As a bonus, it helps that a general contractor can get better rates with subcontractors they work with regularly—translating to direct savings for you!
Managing schedules.

Project management is key to a successful, worry-free remodel that's completed on time. A general contractor ensures for you that each stage of selections, material ordering, quality control, production scheduling, and inspections happens on time so that you don't have unexpected surprises.
Managing budgets.

A general contractor tracks your budget as it relates to the scope of work, ensuring that your costs are kept under control, that you can scale up or scale down your project as desired, and that you are informed should any budget issues arise. 
Acquiring permits.

Many jurisdictions have specific requirements for building permits, electrical permits, plumbing permits, and other types of permits depending on the scope of work. These are tough and time-consuming to receive on your own, and a general contractor will be experienced in obtaining these for you.  
Procuring materials and equipment.

You make your selections, and your general contractor will make sure that all of the materials and custom products, equipment, and labor are ordered and scheduled to fit right in with your project timeline.
Ensuring that every project is to your satisfaction at every stage. Regular, daily communication with your general contractor will keep you up to date with every stage of the process. Ask your GC about how they plan to provide regular updates on progress before your project begins.
Hiring a general contractor will save you a lot of stress. They're licensed, certified, insured, and responsible for completing the whole project up to code, so you never have to worry about problems down the road.  
Print and follow this checklist to help you choose a qualified general contractor.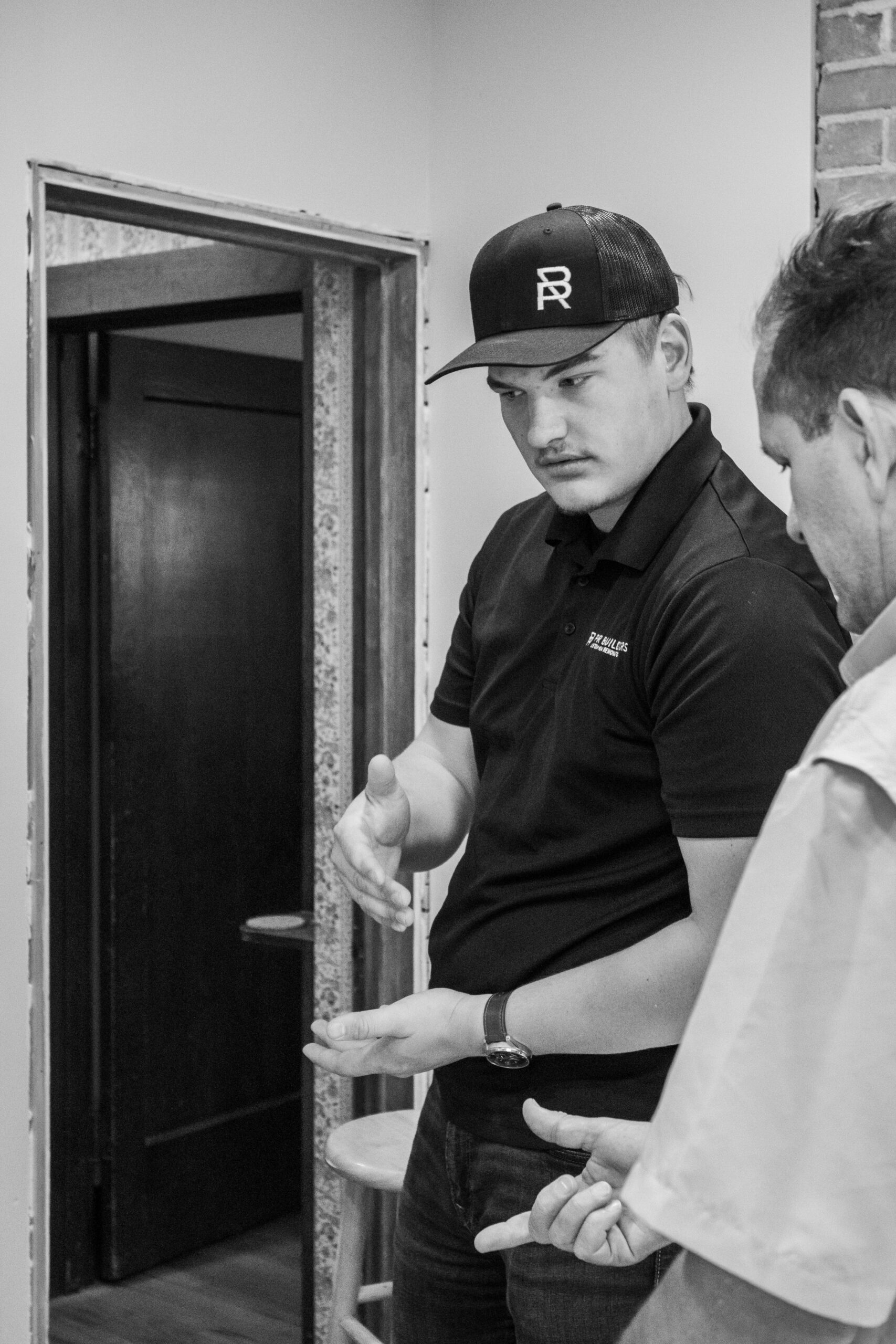 What about hiring the contractors myself?
Hiring and coordinating all of the contractors, their timelines, materials, and budgets is certainly a possibility on your own, but all of this management responsibility will then fall on you for the duration of your remodel.We're not going to lie, it will be challenging with no experience in construction or project management—and coordinating permits and schedules to work with your timeline will be time-consuming.
We've got it down when it comes to professional subcontractors. Since our subcontractors do a majority of work with us, we are able to get great rates that translate to direct savings for our clients. Learn more.
What benefits does a general contractor bring to a luxury remodel?
After our time in the industry, here are the top things you'll want to make sure of about your general contractor. 
Qualifications. Is the GC licensed and insured? Are they experienced with local building permitting and code requirements? If you're not sure which questions to ask, we outline them for you here.
Commitment to communication.

A good GC will have a plan and method to keep you informed throughout the project and provide regular updates on progress and any issues that may arise.
Transparent pricing.

Ask potential general contractors about their pricing

structure.

They should be able to tell you how their billing process works to give you standard, straightforward pricing with no hidden fees.
Forward thinking.

After their experience with many complex jobs, a general contractor will know what to expect with your remodel. A good general contractor will always be thinking weeks ahead so that you never have to worry about material delays, scheduling, permits, or subcontractor availability.
Eye for detail.

A good general contractor will account for every little detail in your large remodel by thoroughly reviewing project plans, maintaining a clean worksite, inspecting materials for quality, identifying potential issues before they arise, and frequently updating you on progress. Not to mention, they'll also wow you with high-quality work.
Respectful of your schedule and your home.

A general contractor will keep your project on track, all while being the least invasive in your home as possible. By keeping the work space clean and tidy, a good general contractor minimizes the impact on your living space and reduces the amount of time it takes to clean up after project completion.

Overall, hiring an experienced general contractor yields the most stress-free luxury home improvement project. Get to know your potential general contractor by doing a little research and communicating with them before starting the process. We'll get into these steps in detail next.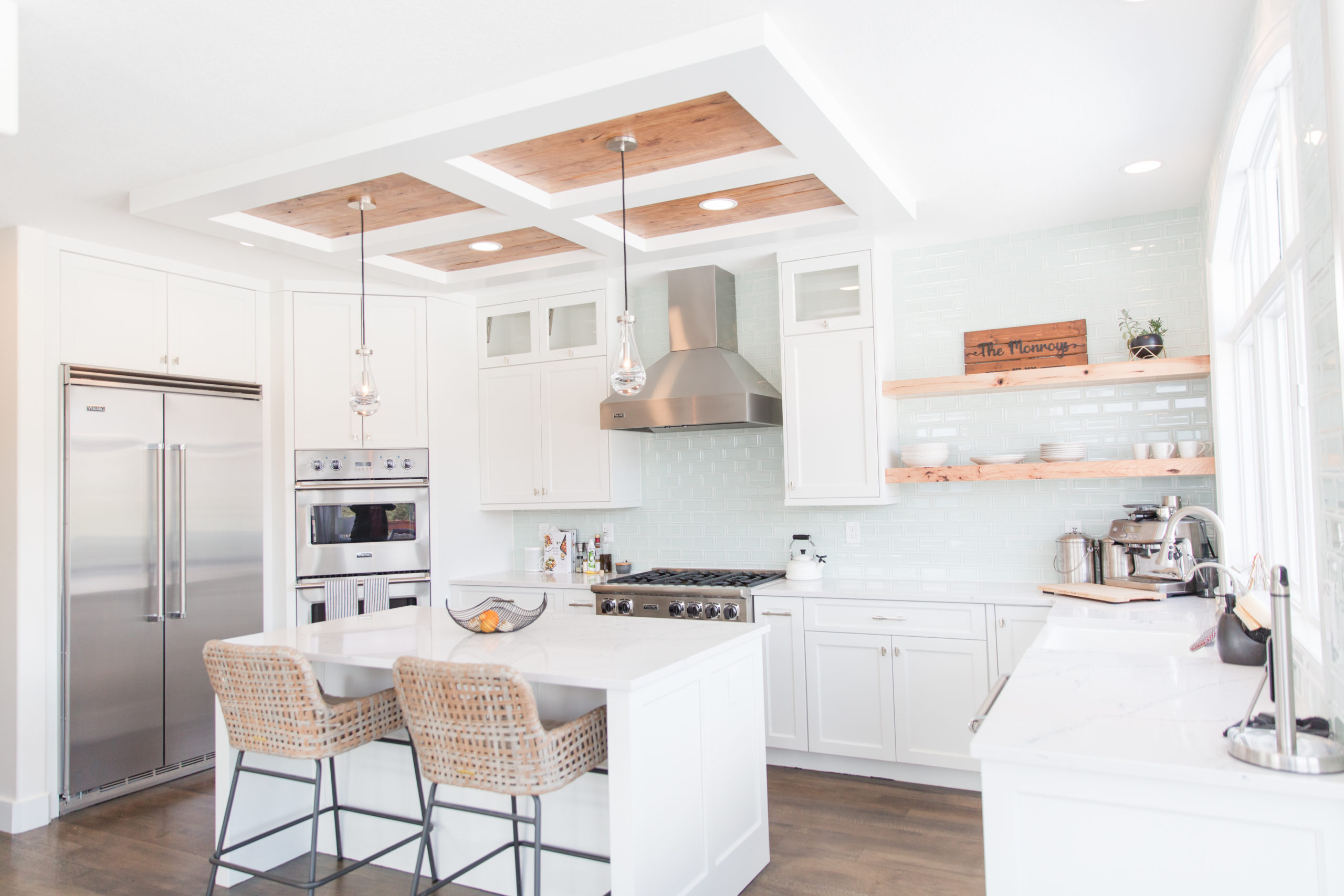 What's the first step I take to hire an experienced general contractor?
When you're ready to kick off your renovation ideas with a general contractor, here are some steps you can take to get the ball rolling. 
Determine your project needs.

Having an idea of what you want to achieve will help you get the most accurate estimate for the full scope of work. At this point, it helps to know your preferred timeline and idea of your budget. 
Know your options.

There are many home renovation companies and general contractors to choose from, but who stands out to you? Who provides the most helpful experience for you as you research your options?  
Speak with potential general contractors. During this phase, get acquainted with the general contractor to see if you are a fit for each other. Get answers to any of your specific questions. (

If you're not sure what you need to find out,

our checklist will tell you exactly the right questions to ask them.) Are you satisfied by their answers and impressed by their presentation? Choose your general contractor accordingly, and then you can get started with an estimate.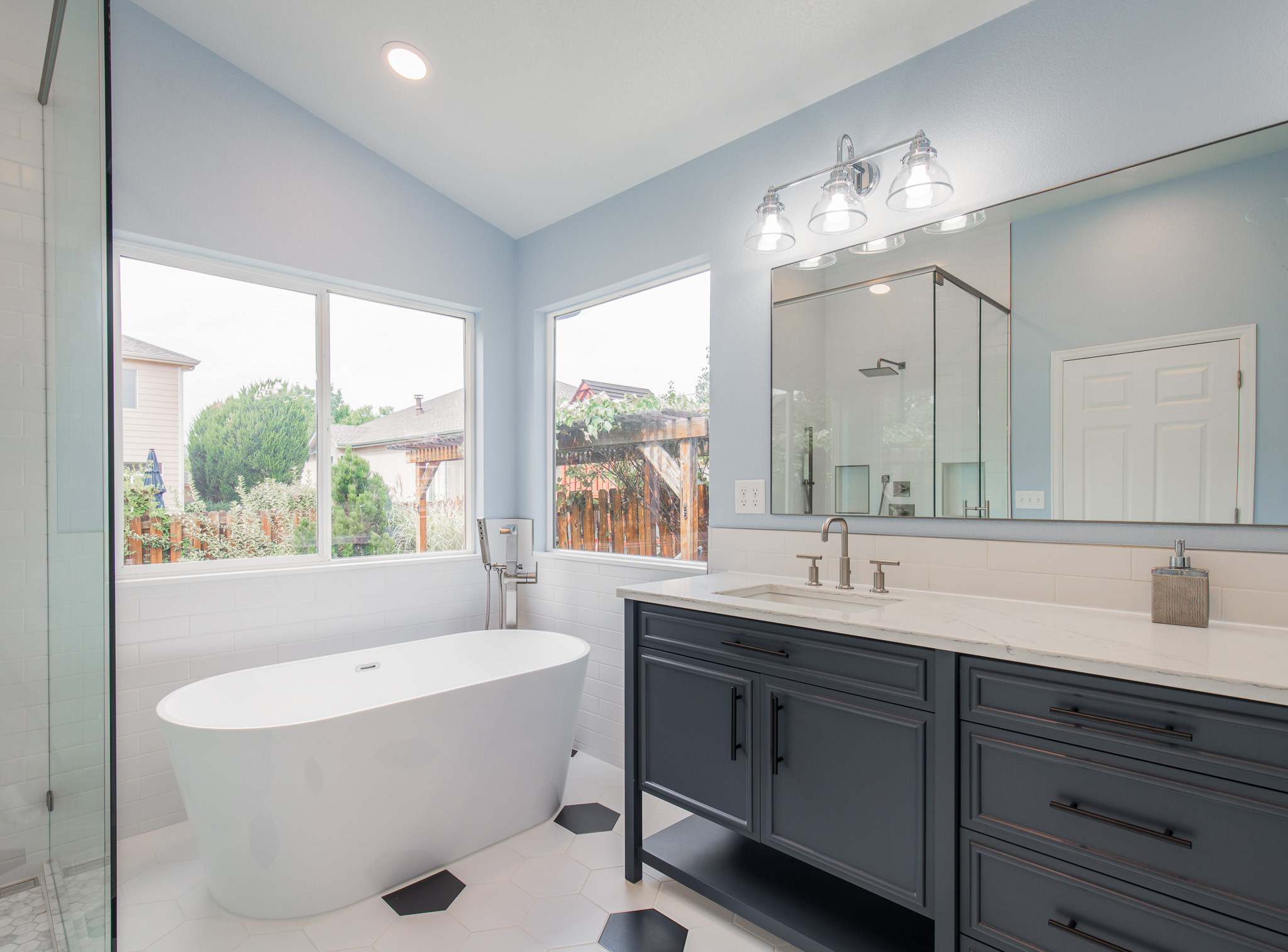 Start Your Stress-Free Luxury Remodel with PR Builders
PR Builders is a general contractor in northern Colorado, experienced with helping our local community achieve complete remodeling, new home construction, and home extension projects in the Denver metro area, including Denver, Boulder, Fort Collins, Aurora, Lakewood, Centennial, and the surrounding local neighborhoods. 
Our approach has been carefully honed and perfected over our time in business, resulting in a streamlined and stress-free process for you. Here's how: